Our management team is the strongest of any paving company in the industry, with more than 45 combined years' experience right here at T&K. Steven Rose, President and COO, is supported by Rich Jasper, Chief Financial Officer; Chris Duffy, Vice-President of Plant and Equipment and Chris Bailey, Director of Safety and Training. Our team stands behind our products and we are committed, as we have always been, to making our customers look tremendous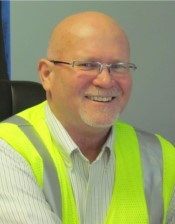 Steven Rose
President/Chief Operating Officer
As President and Chief Operating Officer, Steve oversees all aspects of the day-to-day operations for T&K Asphalt, working closely with the rest of the Management Team and the company's Board of Directors' on both short-term and long-term strategic and financial goals, and the direction of the company.
Steve came to T&K in 2013 with nearly four decades' industry experience. His first role here was Managing Partner; he was promoted to Chief Operating Officer in 2014 and President/Chief Operating Officer in 2015. Before joining T&K, he was Vice President/Construction Operations at Lorusso Corporation; his work also included nine years with P.A. Landers, most recently as Vice President of Operations. Steve also worked at Tl Edwards Inc., for 11 years as General Manager. His industry experience also includes Henley-Lundgren, where he helped build highways including Route 495, and Route 25 (leading to Cape Cod).
Steve resides in Avon, MA. Steve is a 15-year member of the Avon Board of Selectmen and served on the town's Planning Board for 15 years.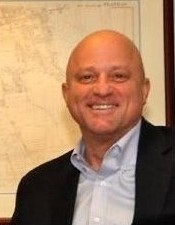 Richard Jasper
Chief Financial Officer
As Chief Financial Officer, Rich is a strategic business partner to the senior executive leadership team. He assesses and evaluates the financial performance of T&K with regard to long-term operational goals, budgets and projections and provides insight and recommendations to both short-term and long-term growth plans of T&K.
Rich recently joined the T&K management team in February of 2017 as CFO. Rich spent 15 years as CFO for Tedeschi Food Shops and before that 15 years as a Controller for WearGuard/ARAMARK Corporation. Rich graduated from Northeastern University cum laude with a Bachelor's Degree in Accounting.
Rich currently serves on the Holy Family Parish Finance Council and in the past was on the Board of Directors and Chaired the Finance Committee for Golden Rule (a captive Insurance company), served as a member of the NACS (National Association of Convenience Stores) Research Committee and sat on the Board of South Coastal Bank. Rich resides in Rockland, MA with his wife Catherine and they have four children, Marykate, Tracy, Sarah and Richard III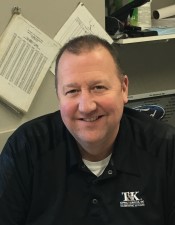 Chris Duffy
Vice-President of Plant and Equipment
As Vice-President of Plant and Equipment, Chris is responsible for the repair and maintenance of more than 400 pieces of equipment and for the upkeep of the headquarters in Whitman. Chris leads a team of six mechanics and several support people to see that all of the T&K equipment is in good running order 24/7.
Before joining T&K in 2004, he worked at BFI for 16 years, and ran their shops at several locations. Chris holds a Class A CDL license with Hazardous Materials and Tanker Endorsements, hoisting licenses in MA and Rhode Island, and he is an ASE Master Medium/Heavy Truck Technician. He studied Diesel Technology at Massasoit College.
Chris resides in Hanson with his wife Karen; they are parents to three children Christopher, Sean and Nicholas.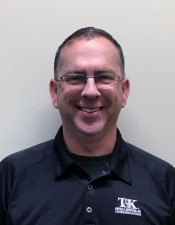 Chris Bailey
Safety Director
Chris Bailey is responsible for maintaining and enforcing good safety practices by educating our employees and ensuring that the various codes, regulations and standards of safety are understood and practiced. Chris oversees regular inspections – both at T&K and in the field, OSHA and DOT compliance and he conducts weekly safety meetings both in the classroom and in the field.
Chris operates the T&K Academy, a year-round training facility where employees are taught to practice the three principals of the T&K Brand – clear communication, quality work and safe work sites. All employees are required to take on-going classes to better their job skills, learn about the products used in the field and recognize work site hazards. Outside risk management and safety experts are invited as guest speakers at the Asphalt Academy and to audit our policies and safety procedures – to ensure that all applicable federal, state and local laws, regulations and codes are observed.
Chris also teaches and/or coordinates all other training at T&K, including corporate culture, job specific skills, process training for all levels of T&K employees, including new hire training and various safety programs for our crews, such as our OSHA 10 and DOT compliance training for all field employees.
Chris is now in his 8th season at T&K. He holds a Class A CDL license, OSHA 10, 40 Hour HAZWOPER and MA Hoisting licenses-2A/1C. With 30 plus years of experience in the Transportation industry, he brings a unique perspective to the T&K Training programs and helps encourage each employee's personal growth from within the company.
Chris resides in South Weymouth with his wife Marcy and their two children Kaitlyn and Nathan.