Our People
Over the course of three decades, T&K Asphalt has enjoyed great success growing from a two-man sealcoating company into the largest parking lot maintenance company in New England.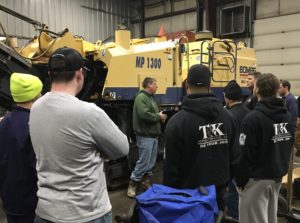 There are many reasons for this success, but our founder Kevin Gosnell would often say it was because of our employees. Kevin loved his employees and would often describe them as "the most critical asset of our organization."
Today, T&K employs over 125 people, many of them year-round – a rare occurrence in a seasonal business like ours.  What makes us most proud is the longevity of their employment.  Many have been with us for at least 10 years, some for more than 20.
Many companies look at different metrics to evaluate their business performance, but here at T&K, we take great pride in our employee retention rate.  We have been recognized as having the best retention rate in the industry – and that means a lot to us.
We've understood for a long time the value of having happy, engaged long-term employees who show up on time, do their job, and take pride in their work.  We think it's important for employees to see their job as a career – not a stop-over until they find a better job.
How do we achieve this? 
Well, it didn't happen by chance. As a company,T&K Asphalt has been pro-active in implementing a wide range of employee-centered programs and benefits such as:
In-house safety and training programs
In-house self-improvement education
Employee-appreciation events
Family cookouts and parties
Thankful Thursday events
Free T&K apparel
Comprehensive benefits including health, dental, vision and a 401(k) plan
If this is the type of company you've been looking for, visit our Careers page.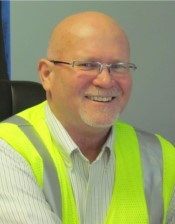 Steven Rose
President/Chief Operating Officer
Steve's Bio
Steve Rose came to T&K in 2013 after nearly four decades in the industry.
Now as President and Chief Operating Officer, Steve oversees all aspects of T&K's day-to-day operations. He works closely with our Management Team and Board of Directors in setting company direction and developing short-term and long-term strategic and financial goals.
Before joining T&K, he was Vice President/Construction Operations at Lorusso Corporation.  He had previously worked for nine years at P.A. Landers, as Vice President of Operations, and at TL Edwards Inc., where he served for 11 years as General Manager.
His industry experience also includes a stint with Henley-Lundgren, where he helped build highways including Route 495 and Route 25 (leading to Cape Cod).
A resident of Avon, MA. Steve is a 15-year member of the Avon Board of Selectmen. He has also served on the town's Planning Board for 15 years.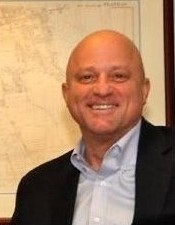 Richard Jasper
Chief Financial Officer
Rich's Bio
Rich Jasper has been on T&K Management Team since 2017.
In his role as Chief Financial Officer, Rich is responsible for assessing and evaluating the financial performance of T&K with regard to long-term operational goals, budgets and projections. He provides insight and recommendations to both short-term and long-term growth plans of T&K.
Before joining T&K, Rich spent 15 years as CFO for Tedeschi Food Shops, and before that, 15 years as a Controller for WearGuard/ARAMARK Corporation. He is a cum laude graduate from Northeastern University with a Bachelor's Degree in Accounting.
Rich is currently a member of the Holy Family Parish Finance Council having previously served on the Board of Directors. He also serves as member of the NACS (National Association of Convenience Stores) Research Committee, and has sat on the Board of South Coastal Bank.
Rich lives in Rockland, MA with his wife Catherine. They have four children – Marykate, Tracy, Sarah and Richard III.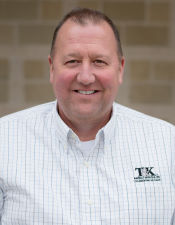 Chris Duffy
VP of Operations and Facilities
Chris's Bio
As Vice-President of Plant and Equipment, Chris is responsible for the repair and maintenance of more than 400 pieces of equipment and for the upkeep of the headquarters in Whitman. Chris leads a team of six mechanics and several support people to see that all of the T&K equipment is in good running order 24/7.
Before joining T&K in 2004, he worked at BFI for 16 years, and ran their shops at several locations. Chris holds a Class A CDL license with Hazardous Materials and Tanker Endorsements, hoisting licenses in MA and Rhode Island, and he is an ASE Master Medium/Heavy Truck Technician. He studied Diesel Technology at Massasoit College.
Chris resides in Hanson with his wife Karen; they are parents to three children Christopher, Sean and Nicholas.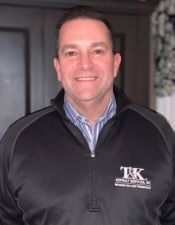 Eric Billingkoff
Senior VP of Sales and Marketing
Eric's Bio
Eric Billingkoff has been a member of the T&K Management Team since 2018.
In his role as Senior Vice-President of Sales and Marketing. Eric is responsible for Sales Management, Marketing Program Development, and overall leadership with a focus on market share growth and revenue building opportunities.  
Eric comes to T&K Asphalt with a strong resume of industry experience. He is the former New England Regional Sales Manager for Benjamin Moore & Company, where he managed a team of 16 territory sales representatives and oversaw sales efforts to independent retailers, contractors, project managers and others within the six-state region. Prior to his role with Benjamin Moore, he was a Territory Sales Representative for California Paint Company's New England Division.
He is a member of NACE International, a 36,000-member organization recognized globally as the premier authority for corrosion control solutions.
Eric is active in his hometown of North Attleborough, where he has been a coach for many years in a number of the community's sporting organizations. These include LNAL Baseball, NAYB Basketball, and NAJF Football.
He resides in North Attleborough with his wife, Kerrin; they are parents to sons Jackson and Clayton.