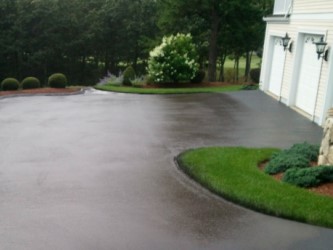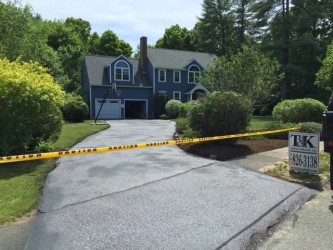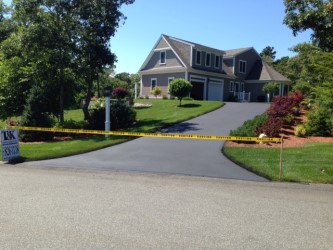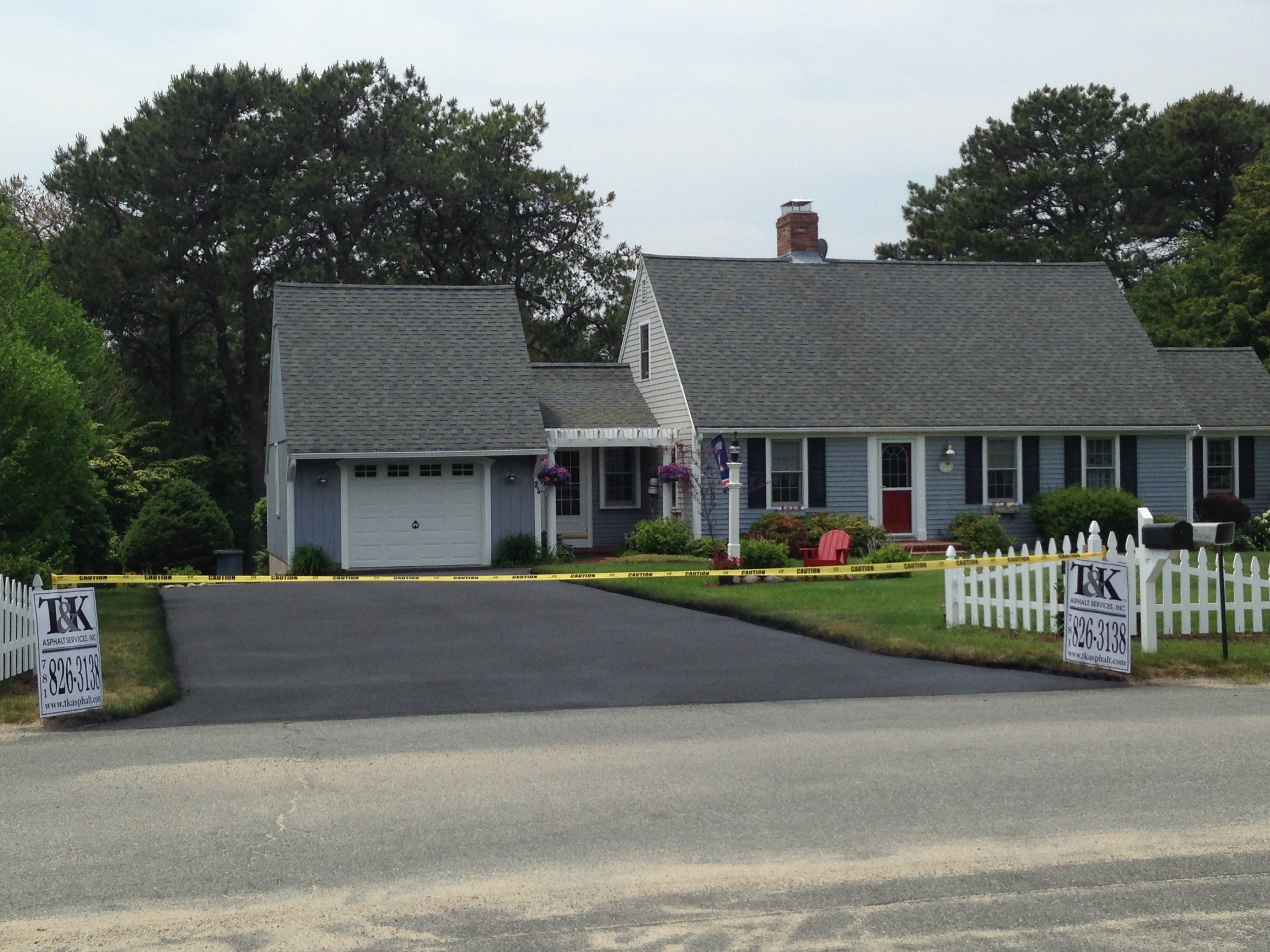 T&K Asphalt Services, Inc. has been sealcoating driveways on the South Shore for 30 years.  As folks noticed those black and white signs popping up all over the South Shore, we expanded our business to Cape Cod and Metro West.  We have cleaned, prepped, cracksealed and sealcoated thousands of driveways.
If you are looking for a reputable, professional, affordable and experienced sealcoating company, please call us for a FREE ESTIMATE at 781-523-3241
Why Sealcoat?
Sealcoating provides a protective layer on your driveway and saves you money in the long run just like regular painting of your house.
By sealcoating every 2-3 years your driveway will stay strong and serve as an attractive entranceway to your home.